Jeg har da fået strikket en smule. Det er blevet til denne vest, kaldet Hilja, som jeg har fundet opskriften til på Ravelry.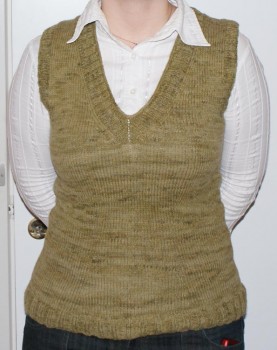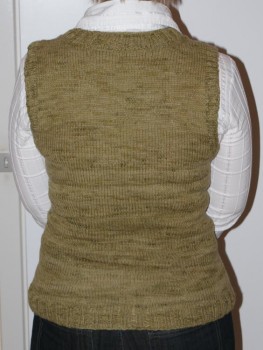 Den var nem at lave, i hvert fald efter jeg fik byttet lidt rundt i opskriften sådan at det passede ind i min hjerne 😉 Den er også fin at have på 🙂
Lige nu er jeg i gang med Jaywalkers, men jeg skulle nok ikke have lavet størrelsen mindre end det der stod i opskriften. Der er nok en grund til at mange siger den ikke er så elastisk. Ups ups… Jeg overvejer hvad der skal gøres.