Harald er nu blevet 6 mdr (og næsten en uge!). Lige pludselig går tiden bare så stærkt! Jeg synes lige jeg er kommet i gang med at nyde barslen (Harald har jeg nydt hele tiden 😀 ) og nu er den snart slut (om 2 mdr, men det er jo lige om lidt!).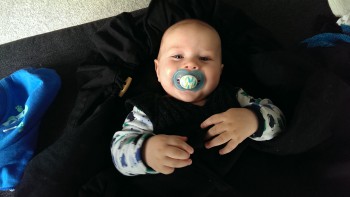 Her afprøver han lige store-drenge-sutten første gang (6 mdr.+), og bortset fra at han lige måtte have den "gamle" ved luren lige efter, bruger han nu kun den nye. Den er allerede skamferet på det groveste, for man har også fået to fortænder i undermunden.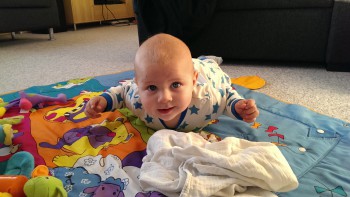 Han har stadig potentiale som faldskærmsudspringer 🙂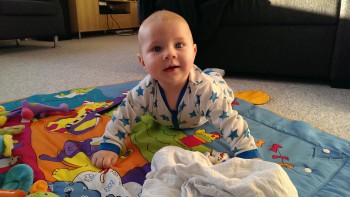 Men kan også skubbe sig op på armene, og nogle gange kommer man også lidt baglæns på den måde.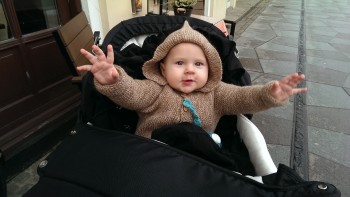 Vi har taget bussen et par gange den sidste uges tid, og det er et stort hit 😉